— F.I.T. retreats —
If you have ever wanted to get away and worry about nothing, this is your chance. From the moment you land at your destination, we take care of all your needs. These experiences are centered around your well being and your desire to disconnect from your daily duties and rediscover your fun, adventurous and playful side. All food is included and is prepared by Gina, using local ingredients and follows a plant based lifestyle. She is careful to create dishes that will energize you while providing a proper balance of vitamins, minerals and plant nutrition science. Some seafood and meat will be available based on the local market and you will enjoy local culinary experiences provided by talented local chefs. You will join your group at our private villa where you will be greeted with a refreshing drink and luxurious accommodations. Gina is keen to make sure the villa is fully stocked and ready for your arrival. Each day brings new opportunities to relax and explore the region. Daily housekeeping, all meals, transportation to and from airports, spa service, Catamaran sailing, jungle tours and local activities are included in these packages, together with daily workouts and yoga on the beach. Check out the dates below for our next adventures: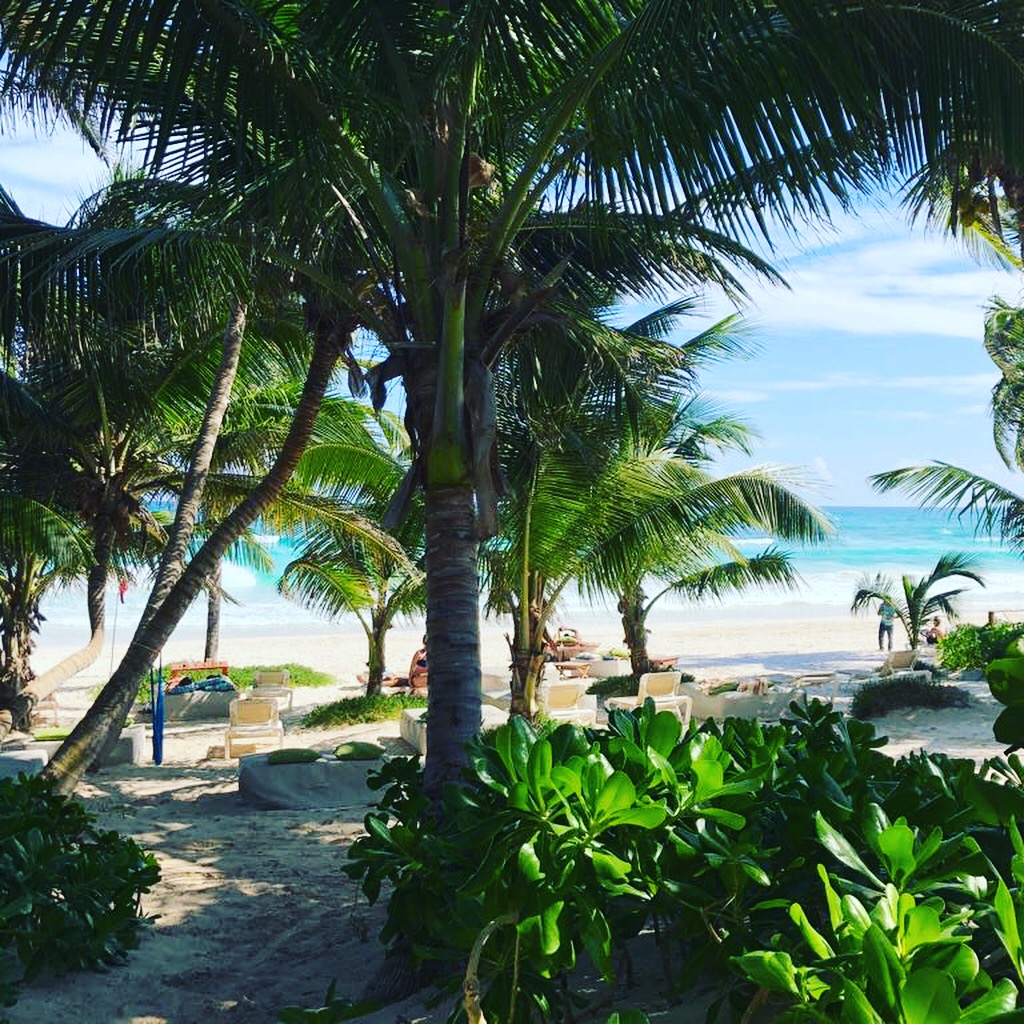 2020 Dates & Locations to be Announced
Reserve Early and let us do the rest,,,
Jan.30 -Feb. 5th 2019 Costa Rica
This F.I.T. Retreat is reserved for coed's and couples, 10 people maximum, to connect, play and discover new places.
Included: 6 days, 6 nights, accommodations, all fresh, plant based, organic meals, dinner out with the locals, one jungle hike tour that includes ziplines, horseback riding and mud baths, Sunset Catamaran Sail, transportation to and from airport, massage, private pool, beach access, workouts, yoga and spectacular sunsets
Price Breakdown:
Master Bedroom with ensuite and Outdoor Shower: $2750 per person (occupancy 2 people) SOLD
Bedroom 2 Pool View Shared Bathroom and Outdoor Shower: $2550 Per Person (occupancy 2 people) Available Now
Bedroom 3 Garden View Shared Bathroom Outdoor Shower: $2450 per person (occupancy 2 People) Available Now
Bedroom 4 Shared Bathroom: $2350 per person (occupancy 2 people) Available Now
Bedroom 5 Shared Bathroom: $2350 per person (occupancy 2 people) 1 Left
All Past F.I.T. Retreaters Receive 10% off above pricing
A Non-Refundable $500 deposit secures your spot, we also offer payment plans for the remainder balance. Flights to Liberia Airport NOT included. Contact Gina at 518-649-2131 or Email at Gina@518Fitness.com
These Retreats are intimate by design and sell out quick, don't miss out! Don't Worry Ladies...we do it all again for you from Feb. 5th - 10th. Below for details:
Feb. 5th-10th Costa Rica All Women's F.i.t. Retreat 5 days/5 nights All above accommodations and amenities included:
Master with Ensuite: Occupancy 2 (shared king) $2550 per person
Bedroom 2 pool view, shared bathroom and queen $2350 per person (occupancy 2)
Bedroom 3 Garden View, shared bathroom and queen $2350 per person (occupancy 2)
Bedroom 4 & 5 shared bathroom and queen beds (occupancy 2 per room) $2250
Flights to Liberia Airport NOT Included:
$500 Non-Refundable Deposit to hold your Spot **Early booking, before April 29th 2018, receive 10% discount off pricing**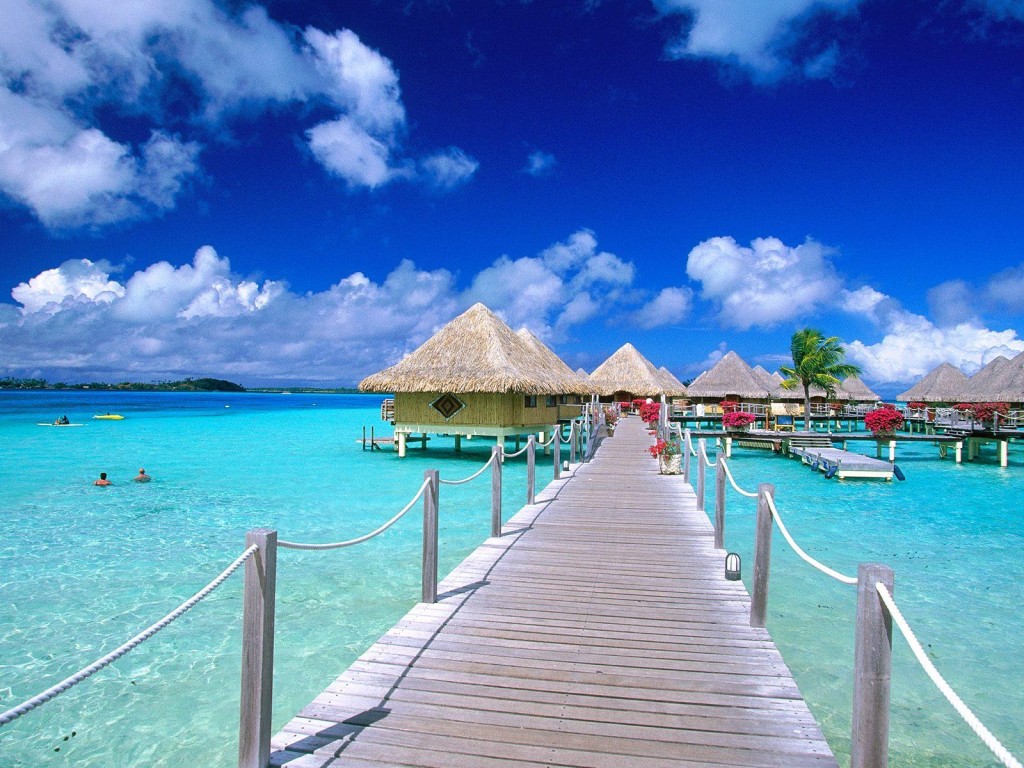 Each Retreat Offers it's Own unique Experience. Location Varies, We Go ANYWHERE. Whether you are looking for a mountain retreat or Beach side Bootcamp, we plan every detail.
We have developed a training system that integrates fitness, yoga, mobility, cardio, endurance, strength, nutrition, science and martial arts, in order to stay on the cutting edge of fitness, science and food trends. By taking our studio developed technique outdoors, we added elements of relaxation, connecting to nature, travel and meeting new people. You don't have to worry about anything. Farm to Table meals and snacks are prepared fresh daily, workouts and yoga classes, outdoor adventures and pure relaxation on beaches from Nicaragua, Mexico, Costa Rica, Colombia to East Coast Hamptons. Pick your place and we do the rest. We even retreat in the Winter Months offering ski and snowboard adventures.
Itinerary: Thursday Check-in 3pm
Upon Arrival, get settled, explore the house, take a swim in the ocean, a few minutes to walk to beach. Family Dinner around 8pm Friday/Saturday/Sunday:
Morning meditation at the beach between 6am and 7am with time to play in the water
7am: light breakfast, fresh fruit, yogurt, coffee and tea
8:30am Daily Workout
10am: Breakfast ( all meals will be intelligently prepared, designed to burn fat and sustain energy for daily activities) Daily Excursion: We are close to Mayan Ruins, Downtown Tulum and cenotes (natural swimming holes) are all over waiting to be explored) We can discuss what we want to do for the afternoon, even just relaxing on our beach. One day excursion will be planned and one evening out will be planned.
Lunch: Will either be packed if we go an day trip or served at the house between noon and 1pm
Downtimes between lunch and dinner, pool, ocean, hammock and a book, whatever.
Evening Movement Practice. Yoga, mobility, stretching and relaxing
Dinner will be served in house daily between 7:30 and 8pm
Healthy Snacks will be put out during the day here and there, making the most of fresh avocados, fruits and vegetables.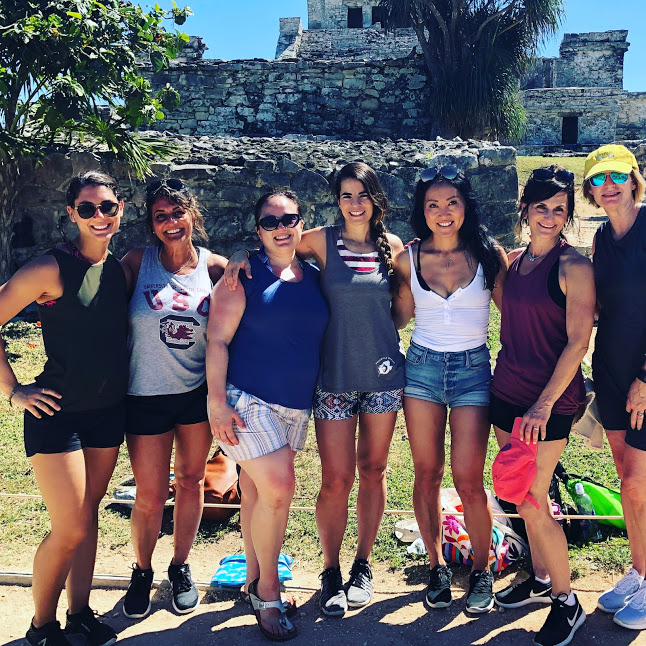 4-6 Nights (depending on location) all accommodations, organic, local plant based meals prepared by Gina, one dinner out, one day excursion, transportation to and from airport, two workouts per day and one spa treatment, (massage, facial, pedicure).
*Flights to destination are not included
Price: Each retreat varies in length and cost. Check out our Upcoming Retreats Above for specific trip costs. We also offer payment plans to make these experiences possible for any budget.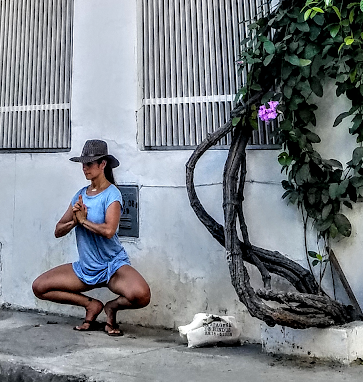 March 2019 Cartagena, Colombia
Prepare to be WOWED at this location. We will staying in Old City Cartagena, where the culture is rich and traditions are plentiful. 2 nights in Old City followed by three nights on a private island on the beach to rest up and soak it in!
Included: 5 nights, accommodations, all meals, transportation to and from airport, one day trip, private pool, trainer led workouts, meditation, yoga and plenty of adventure. This retreat is for the young at heart, and anybody willing to experience the beauty of another culture. Open to men and women.
Price: $2299 per person Shared $2999 Private
*transportation will be provided to JKF International Airport and back to Albany. Flight date and times will be announced or group departure*
Any questions, inquiries or interest in upcoming retreats please email Gina@518Fitness.com. She designs, plans, and executes each detail to make sure each experience is unlike the rest. It truly is her life's calling to be able to integrate her life training and special skill set to host these epic adventures.